We deliver different solutions to automate the product packing process, regardless of the industry sector to which you belong.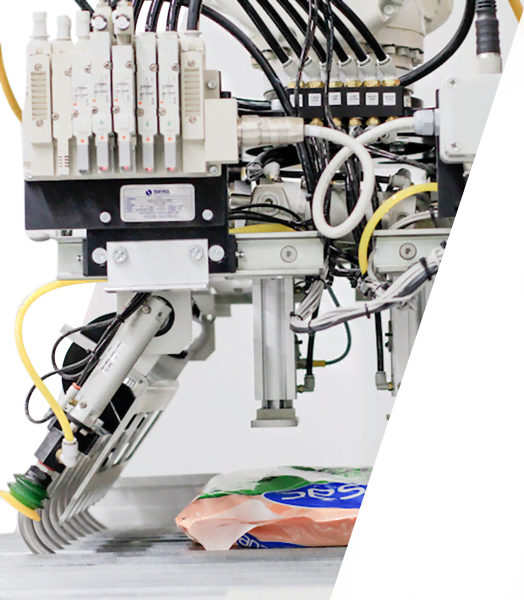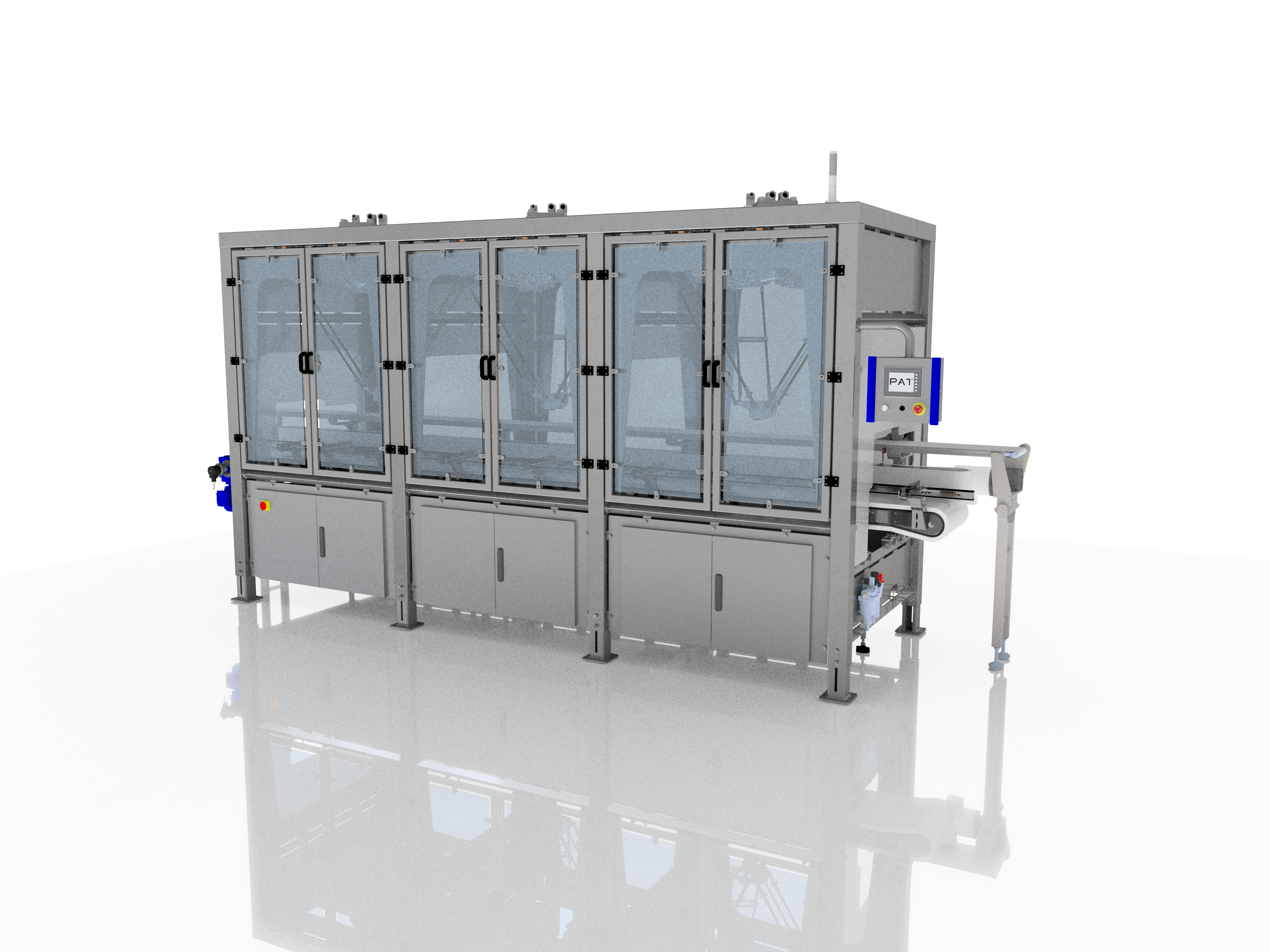 Delta pack is a product developed by PAT in its fourth generation, which fulfills the function of packaging and handling high-speed and flexible products, which allows automation of the process of loading trays and boxes with packaged products.
Based on a Delta-type robot, it operates at high speed. It can take the product directly from the production line and place it inside the box or tray, allowing different layouts to be formed according to the chosen program.
This way, the production capacity increases with the different versions of our products, M100, M200, and M300.